Leisure Goods
Fishing Ribbon
(JIS GRADE 1ST)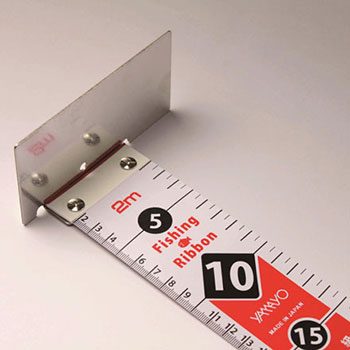 No more big and heavy fishing measuring boards!!!
stainless plate on the tape edge (removable)
extreme tough Glass Fiber and an overlay of protective Poly Vinyl Chloride.
a moderate tape weight prevents from blown away
Big number and vivid red section in every 20cm for an easy eye-check and clear photo records
As the number is printed diagonally, you can read it easily either in horizontal or vertical angle.

| Cat. Nos. | Lengths | Graduation |
| --- | --- | --- |
| RFC1L | 1m | 1mm |
| RFC2L | 2m | 1mm |