REFILL TAPES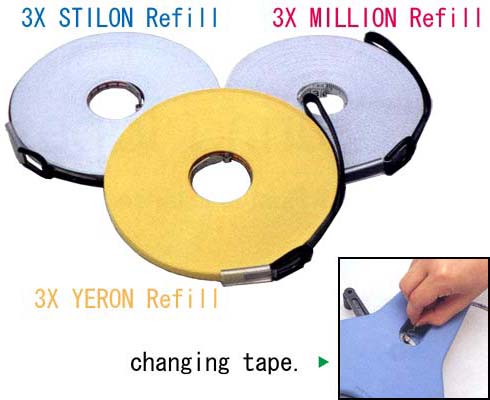 JIS GRADE 1ST TAPE
All 3XSERIES tapes are of JIS grade 1st which ensures very accurate measurement.
Refill tapes for YAMAYO 3X SERIES
Items
Cat. No.
Length
Width X Thick
3X STILON REFILL
RN30X
30m
10mm X 0.5mm
RN50X
50m
RN100X
100m
3X YERON REFILL
RY30X
30m
10mm X 0.5mm
RY50X
50m
3X MILLION REFILL
RG50X
50m
12.5mm X 0.45mm
RG100X
100m
COMMENCEMENT OF MEASURE
(Universal type of zero for YAMAYO 3X SERIES)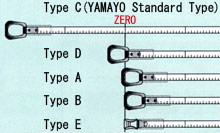 CAUTION
Because of special gear system for 3 times quicker winding speed, in case of winding too fast, the beginning part of tape returns at very high speed by the influence of inertia. Therefore, please slow down winding speed a little for safely for a moment before tape completely returns.