3X High Speed Measuring Tapes
High speed reel 3X faster
Wide shock absorber
Can hang reel on forearm(to use your hand freely)
Reduces tape backlash
Washable in water
ATTRACTIVE DESIGN for YAMAYO 3X SERIES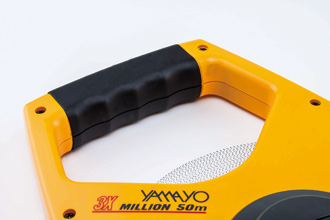 RUBBER GRIP
Rubber Grip offers smooth touch to hand. Possible to hang the reel on forearm, so hand can be used freely.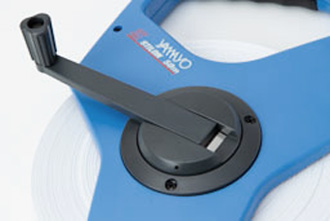 WINDING HANDLE/GEAR
The mechanism is simple and sturdy even though winding speed is 3 times quicker than conventional tape measures.Thereby, this gear system prevents from entering the dust and/or sand. Durable and keeps for long use. Built-in the system of reducting tape backlash.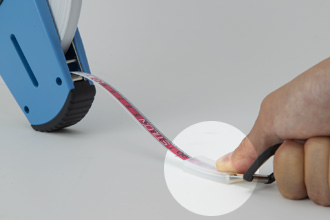 RUBBER END SHOCK ABSORBER
Rubber End prevents from slipping. Shock absorber resists the shock when tape returns finally.